I've always been fascinated by novelists creativity and ingenuity: C.S.Lewis made 4 siblings discover an entire parallel world, defeat an evil queen and much more by entering from a WARDROBE! J.R.R. Tolkien invented a language for 'The Lord of the Rings'. Agatha Cristie and Arthur Conan Doyle created the most famous private invastigators of all time...and I'm just naming a few.
Wouldn't be great to know how those characters were born? What or who was the spark that helped the authors writing the best selling novels they're famous for? Well, the chanceis here: biographic movies!



Here's a list of movies about the lives famous writers that gave us Peter Pan, Mary Poppins, Winnie the Pooh, but also Elizabeth Bennet, Frankenstein,

Holden Caulfield and many more...
A.A.Milne was a
theatrical and novels writer before starting with children books. "
Goodbye Christopher Robin" is a 2017 movie about how his son and his stuffed bear became Milne's inspirations.
Winter is coming and soon we'll be

submerged by Christmas themed novels...one of the most famous certainly is 'A Christmas Carol", Charles Dickens short story...ever wondered how

Ebenezer Scrooge was born? "The Man who Invented Christmas" is going to answer that question, this year!
If you love gothic stories, you surely had read 'Frankenstein' by Mary Shelley. The 2017 biopic "Mary Shelley" focuses on her love story with poet Percy Shelley and how he inspired her to write about the Monster.
Two confident women and their feminist ideals inspired Harvard professor, Dr. Marston, to create the truth machine and the most famous comic

female

character: Wonder Woman. In the movie

"Professor Marston and Wonder Women"

we'll get to know the story, from

behind the scenes.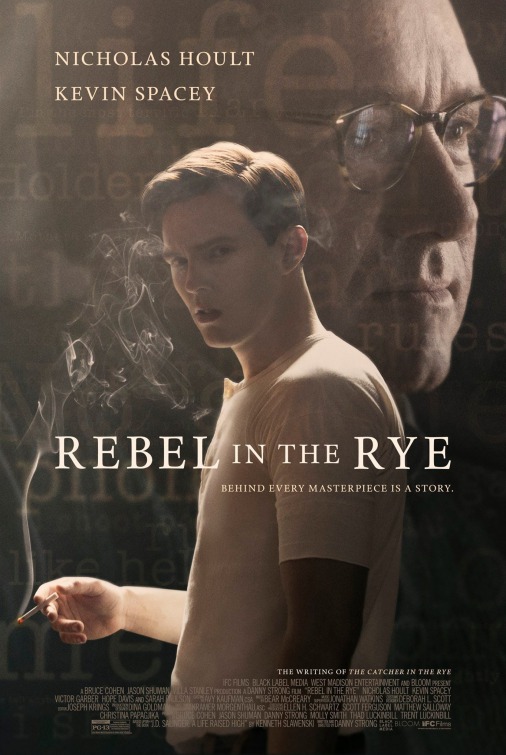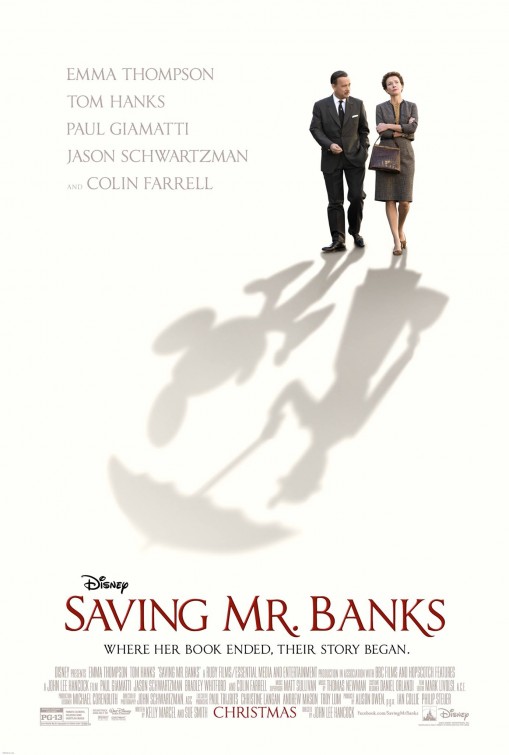 "Rebel in the Rye", a 2017 movie, follows '

The Catcher in the Rye' author J.D.Salinger's life, from his youth to the traumatic experiences during WWII and her unstable relationship with actress

Oona O'Neill.
Mary Poppins, probably the most famous nanny in the world, originally was a book by P.L.Travers. It took almost 20 years to Walt Disney to convince the author to transform it in a movie, and in 2013 "Saving Mr.Banks" is explained why she was so reluctant.
Based on the same name novel, "On the Road" the movie is about two friends journey and adventures throughout USA. The book is semi autobiographical, since Jack Kerouac and

Neal Cassady really made that trip.
Likewise Rebel in the Rye, "Becoming Jane" isn't about an author's novel but on the author's life and in this 2007 movie we can enjoy one of the greatest and most loved female novelists of all times: yours thruly, Jane Austen.
How many authors have been so cryptic and controversial to get two biopic movies within two years? Well,
Truman Streckfus Persons a.k.a Truman Capote surely was enigmatic! His novel '
In Cold Blood' has been so sensational that the story behind it has been portrayed in both 2005 movie "
Capote" and 2006 movie "Infam
ous" as well.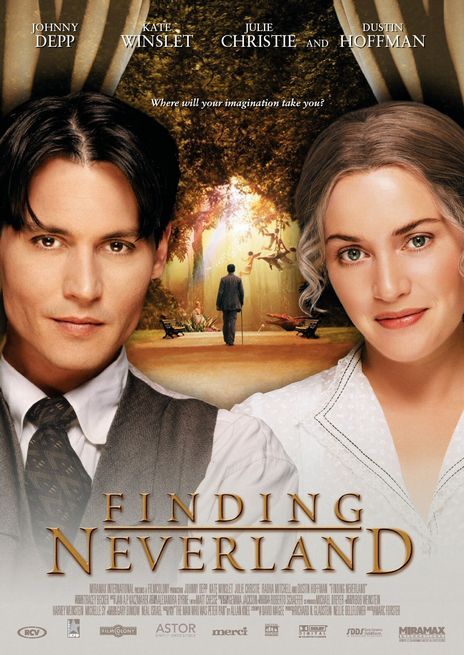 Last but not in our hearts, "Finding Neverland". The 2004 movie with Jhonny Deep in the role of James Matthew Barrie shows how he got his inspiration to write his most famous character, Peter Pan.
As you may have noticed, the list was in

chronological order from the newest to the oldest, to prove that writer's lives have been in movies from a while... I also suggest you to watch "The Kingdom of Dreams and Madness" which is on Studio Ghibli's founder Hayao Miyazaki. He's not a proper author, but a visionary and it's woth a watch!
Let me know what you think and if I missed someone!
In the meantime, have a wonderful day!
Photo credits: impawards.com