Don't if it's just me, but lately I've been surrounded by Japan in all its possible forms: art exhibitions, photos from friends on holiday there, fashion magazines, books and eventually on the news al well, because of North Korean dictator doing his missiles tests.
Japan is a country I wanted to visit for a while now and so I decided to do something similar to last year's "
Irish Week
" (coming back this year as well) and create the
Japanese Week
in order 'to travel' from home...for now.
During this week, I'll be posting anime, manga and books reviews, curiosities and travel tips about Japan.
I hope you'll stick around to discover with me more about Japan, maybe learning something new and getting ideas to plan a visit there too!
WHAT TO KNOW BEFORE TRAVELLING TO JAPAN
Japan is renowned for its technological advanguarde, yet you won't be able to find free wifi everywhere. If it's something you can't live without, the options are either get a pocket wifi or a sim card.
Pocket WiFi – you can both buy one or rent one. The catch is that you have to get it BEFORE you arrive in Japan, just browse the internet for companies who rent them. For 10 days it can costs 55€, which is 5,50€ per day…not cheap, but not that expensive after all. The pocket wifi should be your choice if you're travelling in a group, because it can be connected with multiple devices, but you have to charge it.
Simcard – this choice is probably easier compared to the poket wifi. Pros: it's cheaper than pocket wifi, you put it in your smartphone and it's done. Cons: to set the sim card you'll need a wifi connection, the speed isn't that fast and there's a data limit.
TRANSPORTATIONS
🚅
Travel Caffeine.com
JR Pass (Japan Rail Pass) -
is a personal transportation pass specifically for foreign travellers. Travelling by train in Japan can be expensive, so getting a pass that gives you access to multiple transportations is a choice that will save you money and time!
A JR Pass is valid on:
- all train lines operated by Japan Railways
- other means of transportation like the

JR Bus, JR Ferry

and

monorails
-

the Shinkansen trains (the bullet train) except for the Mizuho Shinkansen
It is not valid on:
- the Nozomi trains and other private rail companies.
A JR Pass price depends on whether you pick they Ordinary class (second class) or Green class (first class). The price changes if you opt for a 7 days, 14 days or 21 days pass.
Suica or PASMO cards - these are prepaid cards for using all the trasportations nearly everywhere in Japan (metro, buses and trains). They already have a 2000 yen credit (500 of deposit) and all you have to do is bip it while entering the metro or the bus. You can
get the deposit back when you'll leave Japan, but you might want consider the idea of keeping it, for a future trip back to Japan, since it has a 10 years validity period.
Pasmo card IS VALID on JR trains, private rail trains, on Tokyo metro and on buses/taxis that shows the Pasmo logo on them. It's NOT VALID on shinkansen and express trains.
Suica card IS VALID on the majority of public transportations: metro, buses and local trains. It is NOT VALID on shinkansen, lond-distance buses and on airport shuttle buses.
Suica and Pasmo cards can also be used as "credit card": you can pay in convenience stores (kombini) with them!
💰
MONEY/CREDIT CARDS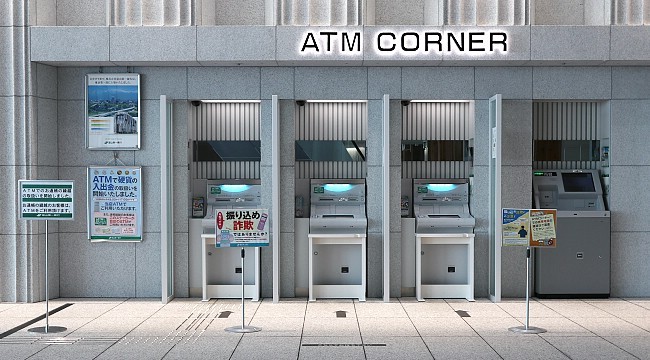 japan-guide.com
The best option is to change a fair amout of money while in your home country and in your personal bank. Japan is still a cash society and, even if there're ATMs in most of the convenience stores, it's safer if you also have some physical cash with you...for emergency.
If you need to change money in Japan, it's better to find a bank, but you airports or post offices offer the same service.
So these were the main things I thought everybody should know before embarking on a transcontinental journey. These informations are easy to find and yes, I talked about general stuff, but a reminder never hurt anybody!
Hope you liked this intro and that you'll enjoy the entire Japanese Week as well!
また明日
which should mean "see you tomorrow!"