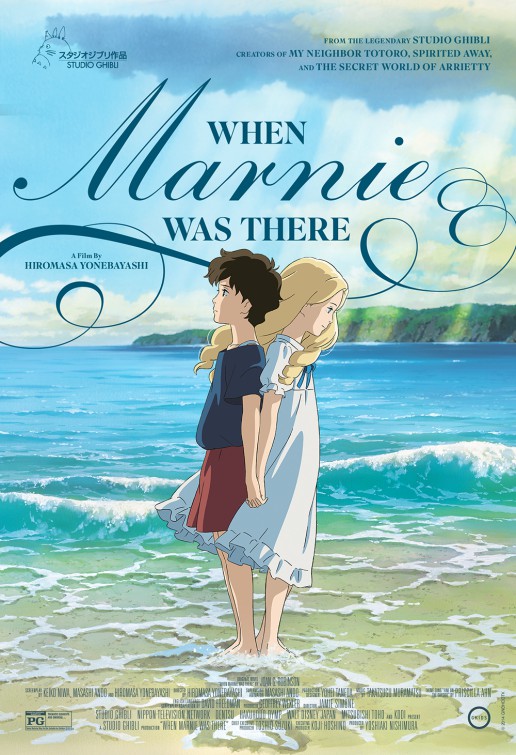 When Marnie Was There

(2015) by

Hirosama Yonebayashi. Original name:

Omoide no Mânî
"When Marnie Was There" is originally a 1960s novel by British author Joan G. Robinson and, likewise another original Brit novel "Howl's Moving Castle", it became a major movie thanks to Studio Ghibli and Hirosama Yonebayashi, who directed it.
It has been nominated at the 2016 Academy Awards for 'Best Animated Feature'... Oscar that went to Diney/Pixar's "Inside Out" instead.
This movie has been on my 'to watch' list for a while and recently I had the chance to see it, so here's to you my review and opinion.
Enjoy!
Anna is a 12 years old introverse and lonely girl, suffering of severe asthma attacks. After the last one, the doctor suggests she takes a break and maybe goes somewhere with a cleaner air.
Anna's family do have relatives, Setsu and Kysosama Oiwa, who live in a rural seaside area and are more than happy to welcome Anna for a while.
Her hosts try to help her making some friends, but Anna wants non of it and keeps spending time alone while sketching
a beautiful and huge mansion across a salm marsh.
One afternoon, thanks to the low tide, Anna is able to reach and visit the mansion, discovering that it's not abandoned as she thought it was. There she meets Marnie, a girl, same age as Anna, with shiny blond long hair and wide blue eyes, who tells Anna the mansion as her own house, lived by her and her parents. Marnie is also often by herself because her parents travel a lot for work, so she's taken care of by a governess.
The two girls quickly become friends and start to spend quite a lot time together, but Anna finds strange that Marnie can't (and won't) leave the surroundings of her home. Adding to this odd behaviour the discovery that the masion as a matter of fact isn't inhabited and has been sold to a family that is renovating it...even if Marnie didn't seem to notice it...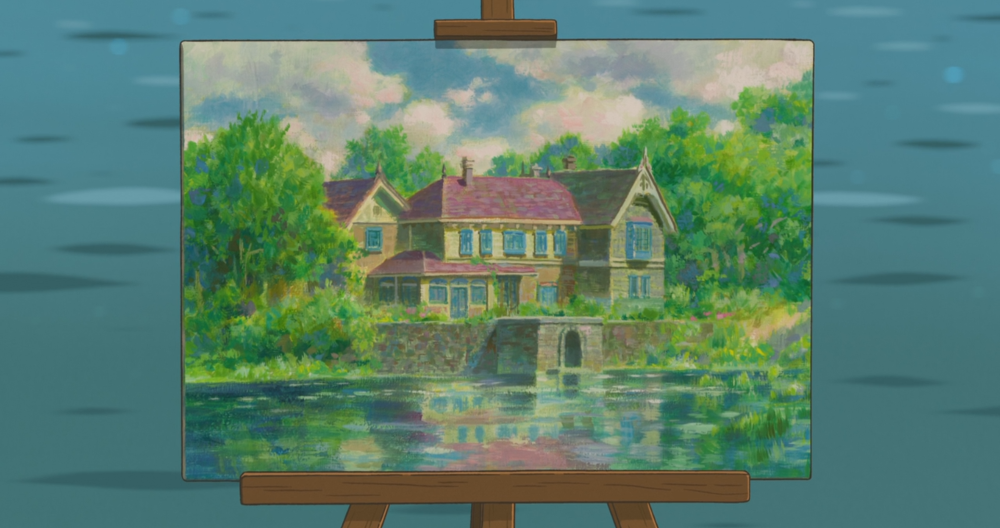 I learned that the only way to enjoy a Studio Ghibli's movie is to relax and simply watch it, without trying to figuring out the events before the actually happen.

What could seems the same old "young girls friendship" kind of movie, turned out being much more: it has themes like fear and trusting others, misteries and gloomy and sad consequences, yet this is not a drammatic movie, but the complete opposite!
I liked it and I belive it deserved the nomination to the Oscars; as always the drawings and atmospheres are suggestive and beyond amazing: the artists at Ghibli's are so creative and original!

There's no particular mood you have to watch this movie with, you can either be upset, bored, happy or anything in between and however it would be quite an entertainment!
Photo credits: impawards.com