A few weeks ago, during an episode of the famous cooking show "Masterchef", the contestants had to replicate dishes made in famous movies...They had to do sushi inspired by "Kill Bill" or the apple pie that Meg Ryan asks in "When Harry met Sally", but also Italian classics like the tomato and artichokes spaghetti in the movie "Il Postino" (the Postman).
It was so fun to watch and, since cooking shows like Masterchef, Hell's Kitchen or Bake Off are so popular right now, I thought to put on a themed list!
Here's to you my choices!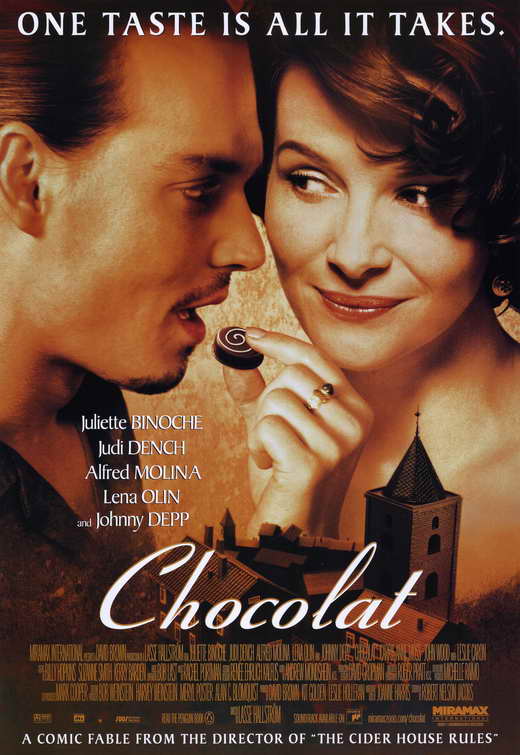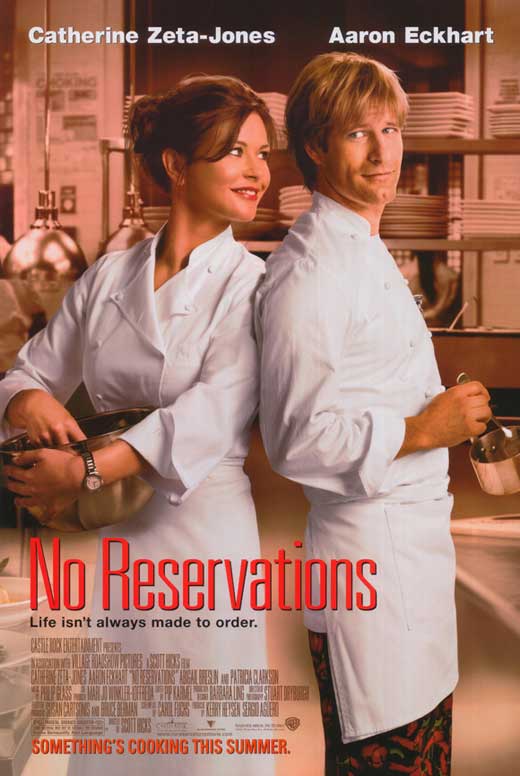 Chocolat (2000) by
Lasse Hallström. With
Juliette Binoche

,
Judi Dench, Alfred Molina and
Johnny Depp.
No Reservations (2007) by
Scott Hicks. With
Catherine Zeta-Jones

,
Aaron Eckhart

,
Patricia Clarkson and
Abigail Breslin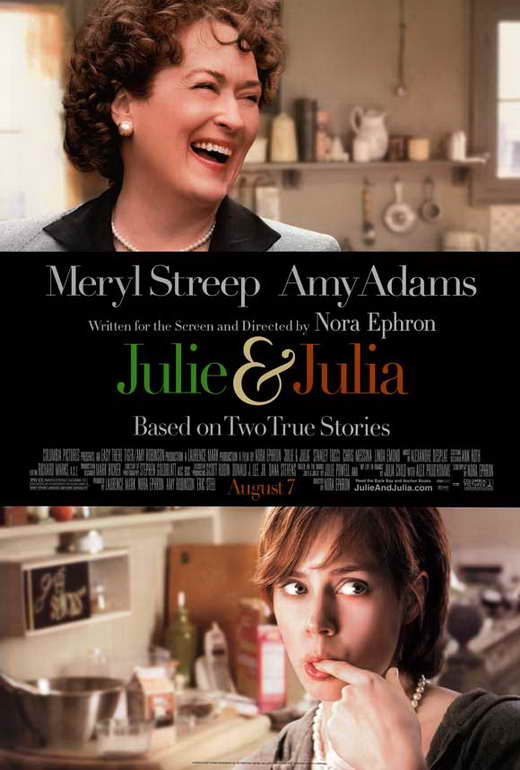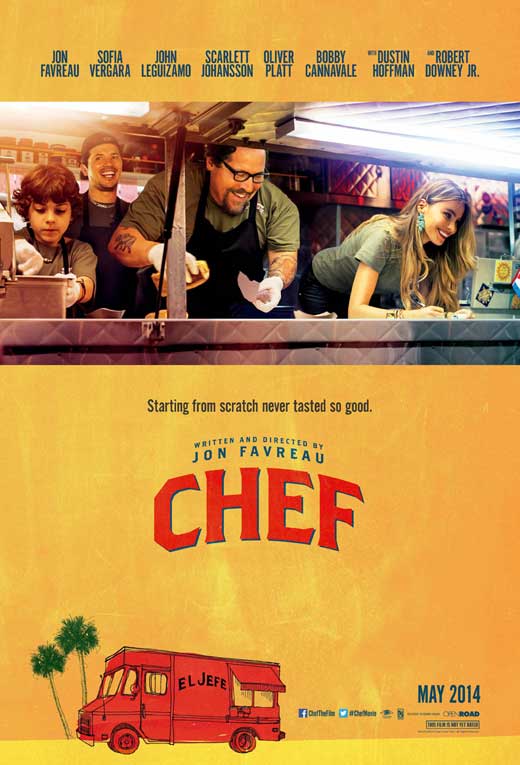 Julie & Julia (2009) by
Nora Ephron. With
Amy Adams

,
Meryl Streep

,
Chris Messina and
Stanley Tucci.
Chef (2014) by

Jon Favreau

. With

Jon Favreau

,

John Leguizamo,

Oliver Platt,

Emjay Anthony

and Sofia Vergara.
The Hundred-Foot Journey (2014) by
Lasse Hallström. With
Helen Mirren

,
Om Puri

,
Manish Dayal and
Charlotte Le Bon.
Burnt (2015) by

John Wells. With

Bradley Cooper

,

Sienna Miller

,

Daniel Brühl, E

mma Thompson

and

Omar Sy.
Les Saveurs du Palais - literally "
The flavors of the Palace" (2012)
The Lunch Box (2013)
and if you want to see "26 Iconic Foods from Disney Movies" click HERE
The Ingredients of Love by Nicolas Barreau - my review HERE
Meet me at the Cupcake Cafè by Jenny Colgan
Suddenly Last Summer by Sarah Morgan
I don't know that many books "food themed", so if you have other suggestions...leave a comment!
Movie &
Books
photo credits:
movieinsider.com &
goodreads.com