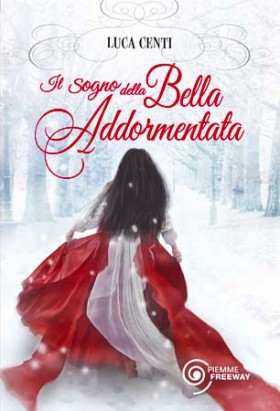 Unfortunately this novel has been published only in Italian (since the writer is from Italy)... I say "unfortutately" because The Sleeping Beauty's Dream by Luca Centi is really a great novel and it's a pity that you can enjoy it only if you know the language.
Here's the story:
Read More
London, 1837 ca.

Talia Rosamond, a 19 years old orphan, has just complete her last mission: the recovery of the sixth "sin", a mechanical piece that her father built but later got rid of. His diying wish was her daughter to collect all the seven of them, but even Talia doesn't know why and what are those artifacts for.
The only two people that are aware of her mission are: Madame Vivienene (the housekeeper,who loves Talia like a daughter) and Archie, the coachman. So when Cornelius Cobbald wrote, saying he knows where the last sin is, Talia is curious to know more and accepts the invitation to meet him.
When in Cobbald's mansion, Talia has some déjà vu... she already has been there.
He's quite a strange man, but reveals Talia that the last "sin" is in London. A rich widow, Irene Cavendish, bought it a few weeks ago. After promising Mr Cobbald to visit after she completed her task, the very next day Talia leaves for London, with Madame Vivienne and Archie.
After a week trying to meet miss Cavendish during gala evenings and tea parties, finally Talia gets to know her at an art exhibition and instantly makes a good impression by acting a bit snob, like her and her daughter Felicity.
There she also meets Nicholas Gray, an enigmatic yet reassuring youg man, who seems to be in the right place every time she's in trouble...
👍👎My Thoughts
It's quite a different kind of novel for me...the author said it wasn't his first intention, but it
could be both a gothic/s
teampunk genre. It takes 'till the very last page to understand what's going on, but it's worth to be a bit confuse during the reading.
Talia's character is very modern, she's indipendent, brave and a bit arrogant, but she will face way too much danger situations and will have to make a final and radical decision.
I liked her and the novel!
My vote: 8/10
Ph: goodreads.com