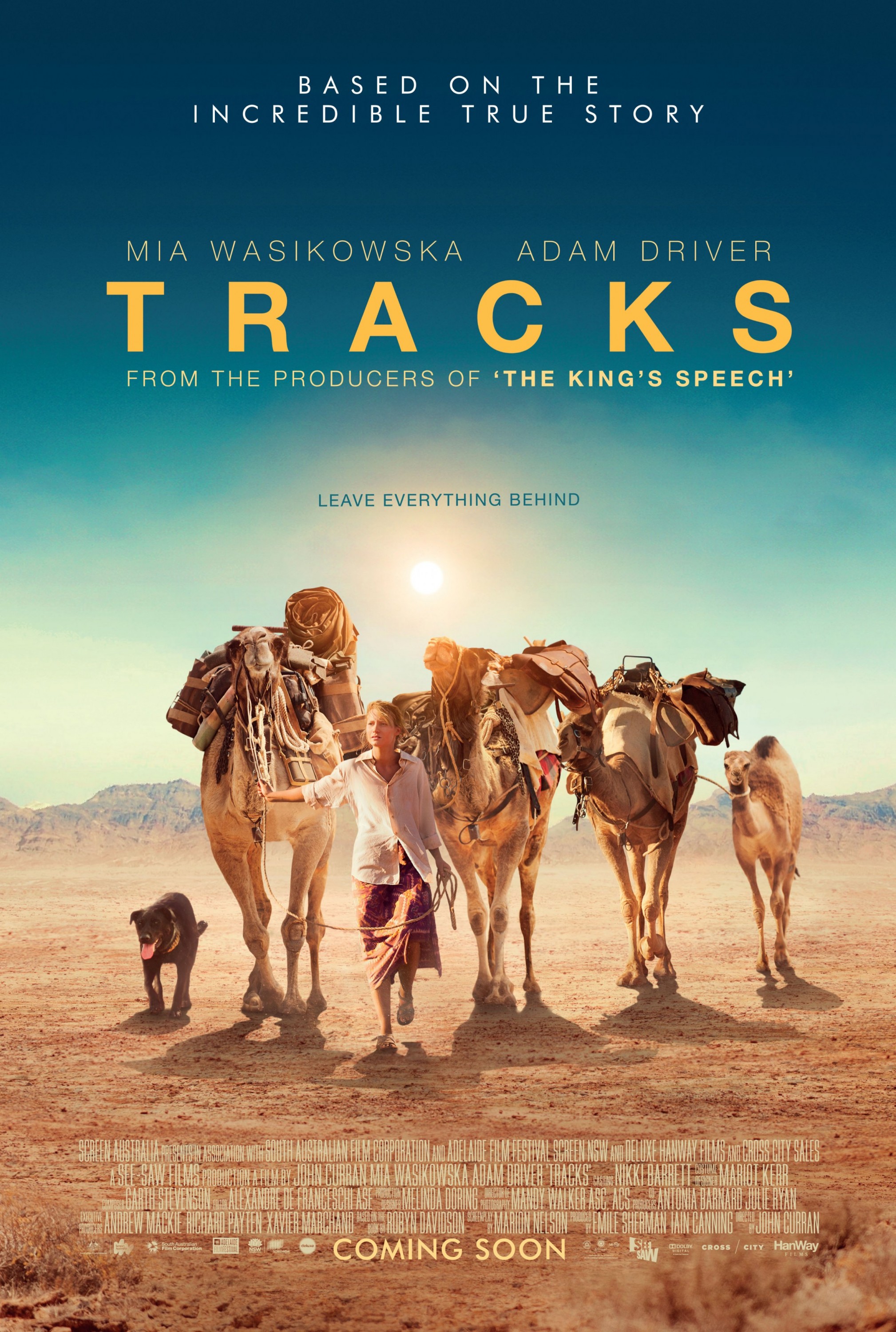 Tracks (2014)

by

John Curran. With

Mia Wasikowska

,

Adam Driver and

Roly Mintuma

.
Based on Robyn Davidson's best seller novel "Tracks" and on Rick Smolan for National Geographic's photo reportage in 1977.
Australia, 1975
Robyn Davidson (a lonely young girl) arrives in Alice Spring with one aim: to cross the Australian desert from Alice Springs to the Indian Ocean with the only help of 4 camels. It's trek of almost 2700 km.


She prepares herself for it, first by working in a camel farm for a very grumpy and dishonest man, after for a cameleer (who will become a sort of mentor), learnig how to train and tame the camels she'd use for the desert crossing.
She hasn't a mystical or philosophical reason to explaine why she wants to do this, simply is convinced that "anyone can do anything". After two years of preparations and
organization, Robyn still need a few more equipments, so writes to "National Geographic" asking for a sponsorship in exchange for the exclusive story and obtains it.
The deal with "National Geographic" is that, during the crossing, every 5/6 weeks Rick
Smolan (the photographer) will meet her during the travel and take some pictures. Even if
Robyn isn't completely OK with it, she agrees and so her journey can start!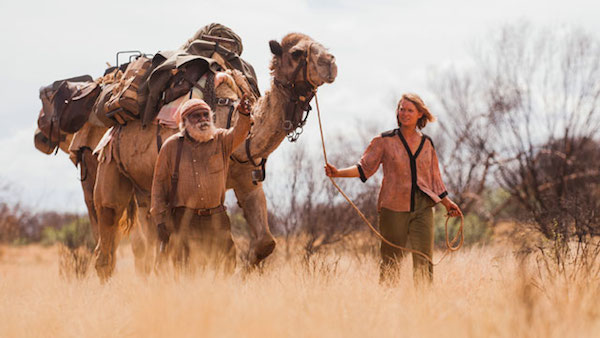 It'll take almost 7 months and Robyn will face every kind of problem: walking thirsty under the scorching sun, losing (and eventually finding back) the compass, having hallucinations, but also wild camels and and sand storms!
Sometimes Robyn will have second thoughts and will want to quit, but she'll find the strength to carry on.
You may think that, since the protagonist is essentially one, this movie will be full of silent scenes and will be boring, but IT'S NOT! It's a wonderfull movie and I really enjoyed it!
Mia Wasikowska is very talented and the movie is worth to be seen only for the amazing views of Australian's landscapes!
P.s: during the end credits will be showed the photos of the real Robyn Davindson and

Rick

Smolan....well, he and

Adam Driver looks "switched at birth"!!!
Ranking: 4
½
/5
photo credits: all over the Internet