Today I want to write about another trend of this season that is not a "fashion" trend, but.. "literary". Yep!
Ella Berthound and Susan Elderkin wrote "An AZ of Literary Remedies" which is basically who to cure every problem with a book...
I loved this idea, so I've decided to copy it and make my own lists about different situations and which books and movies use for curing it.
It's nearly impossible to have a brother or a sister (in my case BOTH!) and not to fight at least once in your life...it's a matter of fact! And sometimes maybe the fight keeps on going a little bit further than we thought and siblings end up not to talking to each other for a while... To avoid this scenario here's some books and movies that could help to laugh about the fight and fix things up!
Here's my solutions for : Brothers/Sisters Fight!
Movies :
In Her Shoes (2005) by Curtis Hanson. Maggie (Cameron Diaz) and Rose (Tony Collette) are sisters, but since Maggie's the most showy, she gets all the men's attentions. So when Rose finds ine her appartement Maggie and the man Rose's in love with, she kicked her sister out.
This is a story about two deeply different person that find a way to fix their
incompatibilities thanks to the affection they feel to each other.
Read More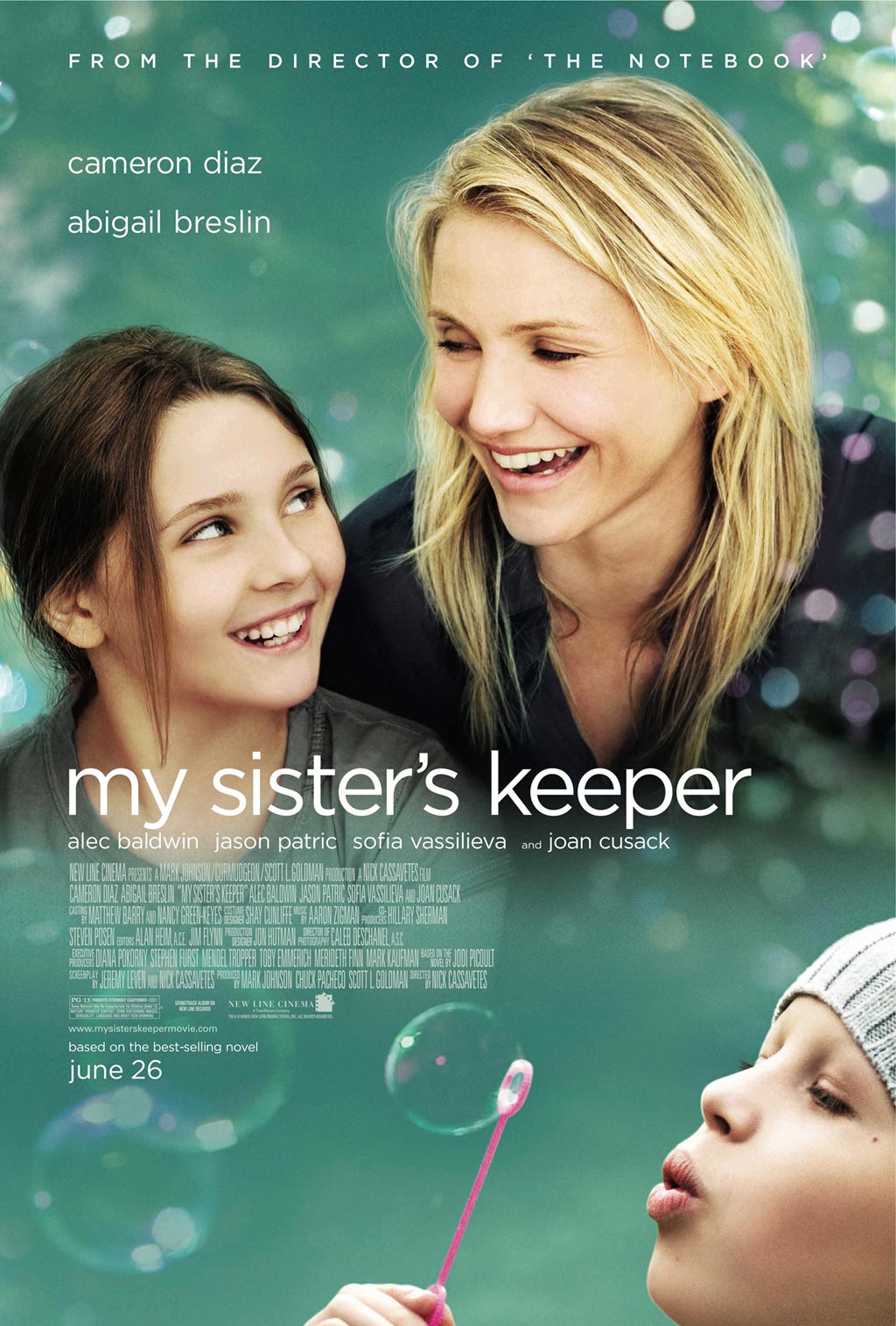 My Sister's Keeper (2009) by
Nick Cassavetes.
Anna Fitzgerald (
Abigail Breslin
)
looks to earn medical emancipation from her parents, who until now have relied on her to help their leukemia-stricken daughter Kate (
Sofia Vassilieva
) remain alive.
I really hope that everyone of you saw this movie, what it seems to be a selfish whim turns out to be the exact opposite.
Books :
Sister by Rosamund Lupton
(click
here
for my review)
How to Survive your Sisters by Ellie Campbell
(click
here
for my review)
Shopaholic & Sister