Remember Sunday
by Jeff Bleckner. With Alexis Bledel, Zachary Levi, Merritt Wever and Barry Shabaka Henley.
A cute rom-com that looks like "50 First Date" (with Drew Barrymore and Adam Sandler), but this time the one who
has short-term memory loss and forgets about the other person every morning is he, Gus (Zachary Levi).

He a former NASA expert who now lives in New Orleans and works as

jewelry apprentice.

His sister and a longtime friend, Jerry, help him going through learning what happened every day.
One day Gus enter in a cafeteria where he meets Molly (Alexis Bledel), a working student who has a lot of sentimental failures. At first Molly is charmed by Gus, he's a sweet and polite guy, but she understands that there's something he's not telling her…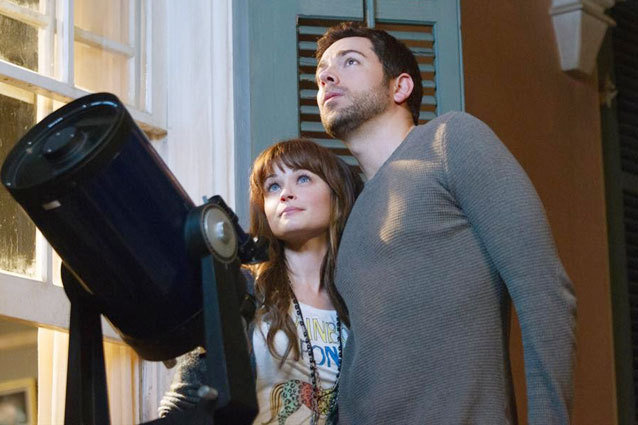 It's really a romantic story, some parts are even sad and I like that the protagonists are insecure and don't want to be hurt again. Having said that I adore Alexis Bledel, she's amazing!, I didn't know who Zachary Levi was…I mean, I knew he was the protagonist of a tv show named "Chuck", but I never watched it. From now on I will be paying MOOOORE attention on his future projects!