The Choice by Nicholas Sparks
will be the 11th movie based on his novels and will be released on February 2016.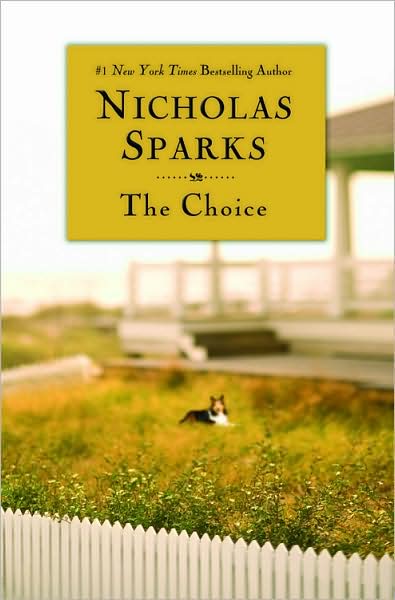 The protagonists will be Benjamin Walker (

Abraham Lincoln: Vampire Hunter) and Teresa Palmer (I Am Number Four and

Warm Bodies) but will be also starring by:

Tom Welling, Alexandra Daddario and Maggie Grace.
So before you go see the movie, here's my review!

[a few SPOILERS from the very beginning]
Travis Parker is Beaufort's local veterinarian and conducts a
satisfying personal life: he has a very close-knit group of friends, no girlfriend nor children, so he keeps himself busy by doing every kind of outdoor sports! On the other hand there's
Gabby Holland, she just bought her first home near Travis, she's very conflicting with the lifestyle that she want and what her mother would love her to have...Plus her workplace isn't what she hoped for and things with Kevin, her boyfriend, are going so well.
After a few
misunderstandings, Travis invites Gabby on a boat trip with his sister Stephanie and all his friends' families and eventually Gabby says yes. They spend a very pleasant day and Travis
proposes to Gabby a further invitation to dinner...one thing leads to another and the two find themselves in a passionate and
overwhelming relationship.
The story continues telling how they decided to get married, their first child and routine of a young and in love couple, until...
What I liked
I loved the fact that Travis' characters, even if not a serial womanizer, is
skeptical about finding his soul mate and he's actually ok with not finding her. But he changis his mind the moment he meets Gabby...but the character I liked the most is Travis' sister Stephanie! She's a witty, energetic and cheerful and will be an amazing help for Travis on a very hard choice!
What I did not like
Even if I can relate to Gabby's will on making her mom proud of her life choices, that does not
justify her behaving like she's on the hedge of a canyon and being so stiff, from time to time...chill out!
This novel was one of the most poignant that I've ever read: it has everything! Love, ever lasting friendship, brother-sister bonding moments and....dogs! It's not a love story where there are outward demonstration of love, the strength of it is that it's a common love story, yet it caught me from page 1!
My Vote:
8½/10