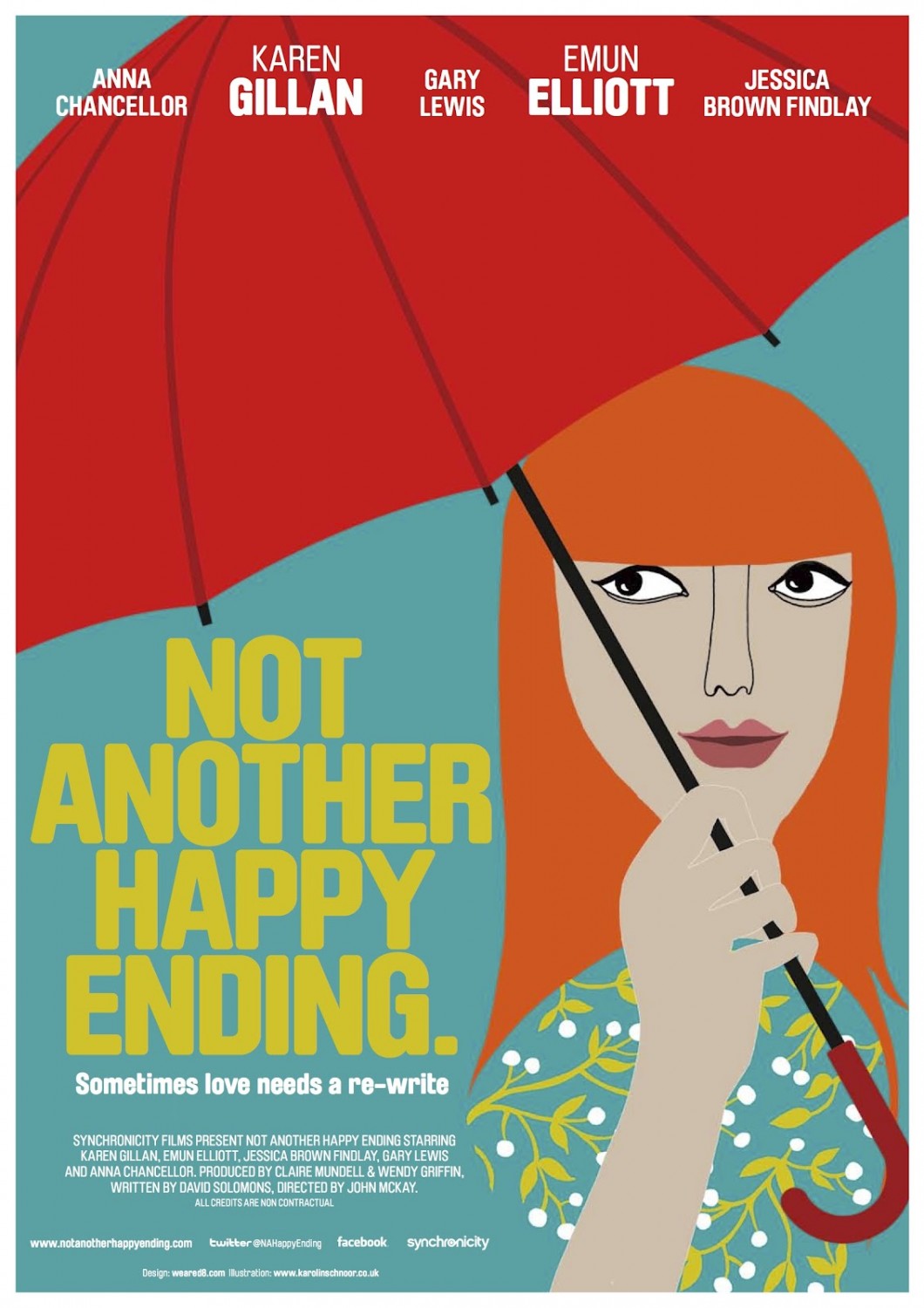 Not Another Happy Ending (2013)
by John McKay. With Karen Gillan, Stanley Weber, Iain De Caestecker, Gary Lewis and Henry Ian Cusick.
The main reason I decided to watch this movie is that it's set in Scotland (I'm deeply deeply in love with Scotland's accent....don't ask me why, I simply do!) and, after a little research, I found out that the female protagonist (Karen Gillan) played the Doctor's assistent Amy Pond in "Doctor Who" while another character is portrayed by
Freya Mavor (Mini McGuinness in MTV' series "Skins")
.
Plus, when I first saw the movie trailer I mistaken

Stanley Weber, who plays the male protagonist, for Henry Cavill...ops!
But let's get back to business, shall we?
Read More
Jane Lockhart is an aspiring author and can't find an editor who wants to publish her work. This is a fictionalized autobiography on her turbolent and barely-there relationship with her father.
We meet her while preparing for a meeting with publisher Tom Duval, even if she's sure he will reject her novel too...however Tom actually says the contrary, he will publish her work and makes Jane sign a contract for one more book.
Jane's novel is an unexpected success and, now that she's famous, she's working on her second book and lives with a script writer, who happens to be
writing the movie adaptation. The only problem is that Jane wrote her first novel felling miserable and unhappy while reliving the terrible memories of her childhood without a father....now that everything is back on the right track (she even made up with her dad) she has the writer's block right before the ending chapter. She simply can't write it if happy and serene.
So Tom, whose publishing company is on the edge of bankruptcy, decides to do anything in his power to make Jane feel sad again, in order to finish her book and hoping for another great success.
The two of them have never got along, so Tom thinks is going to be an easy task…he couldn't be more wrong!
The movie is funny but is my opinion that nearly half of the scenes are useless, so could (and should be!) deleted. It's 1 hour and 40 minutes, but felt like a lifetime with those silent and introspective moments! Then,
Tom's assisten/best friend
Roddy
is a spectacular character BUT is a little over the edge and most of the time I couldnt understand him.
Anyway the movie worth a view, only for the "WTF moments" at the end…hilarious!
Raking : 2½/5
photo credits: all over the Internet