After Master's Sun, I'm back again with another paranormal K-Drama! This series has very dark atmospheres and surely the main topic (death) isn't the brightest one...But Goblin - The Lonely and Great God managed to deal such a dreary theme with intensity, yet humourism, engaging and funny characters as well.
Here's to you my review and thoughts!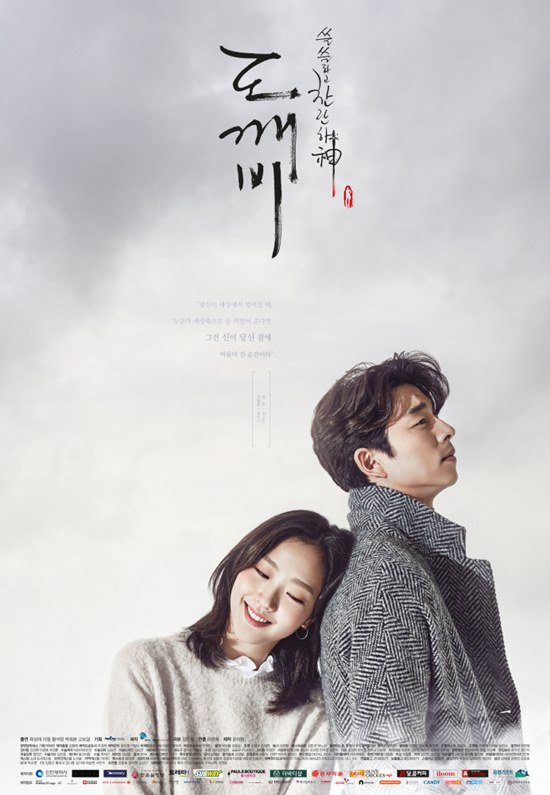 Kim Shin was a warrior during the Goryeo period (918 to 1392) and served his Emperor and country right, but when he was betrayed by the young Ruler he died trying to kill him. He has been resurrected by the deity, who wanted to both reward him for his loyalty and punish him for taking so many lives while in battle; so he became a Goblin, an immoratal entinty who must protect human's souls.
Funny enough, he ends up living with the Grim Reaper, who has the task of helping the

deceased souls to start their afterlives.
Kim Shin has lived more than 900 years and the only thing he longs for his to find his 'bride, the human who will end his immortal life...The bride will come in the form of

Ji Eun-tak, a

quirky high school student that can see ghosts and immediately claims she's is the goblin's bride.
As their lives will cross paths with Sunny, the chicken restaurant owner where

Ji Eun-tak works, they'll face incredible obstacles, sometimes easy to overcome, sometimes will nearly get them killed...
Whether they'll be of amusement or sadness, you'll pour a few tears along with the protagonists during each episode...guaranteed!
The leading characters are funny, but complex and their immortality is more a weight than a blessing. When Ji Eun-tak comes into their lives is like a breath of fresh air, with her spontaneity and always smiling face, hiding the difficulties she had to confront since she was 9, when her mom died.
This drama conquered me more than Master's Sun and the credit goes entirely to the dialogues: I never laughed or been moved as much as with Goblin.
The Grim Reaper has become one of my favourite fictional characters, thanks to his sacarms, priceless face expressions and...he's vegeterian, like me! How couldn't I like him?
I also appreciated the time jumps between nowadays and the Goryeo period.
Aside the WAY TOO MANY hesitations from both Kim Shin and the Reaper sides, when it came to their love lives, the I'll-stay-away-from-you-even-if-I-love-you-at-least-you-won't-get-hurt kind of scenes were simply too frequent, I really enjoyed this series and I can't wait to watch other dramas with these actors!
Ranking:
4
¾
/5
Ph:
AsianWiki &
kdramakisses.com