It was meant to be only for books BUT
I changed it a little bit so will be 5 books
I want to read but don't own yet and 5
movies I'm planning to see PLUS it's going to be monthly not weekly.
What I've seen/ read of the previously two #TTT:
- The Maze Runner (the movie)
I've been a bit busy so I didn't had much time to read as much as I wanted to...
Read More
MOVIES


Deux Jours, Une Nuit
(2014)
by
Jean-Pierre and Luc Dardenne
.
With
Marion Cotillard
,
Fabrizio Rongione,
Catherine Salée
and
Pili Groyne.
Beside the fact that I'm a huge Marion Cotillard's fan, I really want to see what happens in this movie where the protagonist have 2 days and 1 night to convice her co-workers to refuse a money bonus in order to keep her job.
Not as obvious as it looks....
Love, Rosie.

(2014) by
Christian Ditter
. With Lily Collins, Sam Caflin,
Jaime Winstone
and
This movie can be
summarized in "Wrong Timing!". The two protagonists have feelings
for each other but fail to reveal it at the appropriate time...
Summer in February

(2013) by
Christopher Menaul
. With
Dominic Cooper, Dan Stevens, Emily Browning

and

Hattie Morahan

.
Yes, I
shamelessly admit that I want to watch this movie only because there's Dan Stevens
(former Downton Abbey protagonist) in it.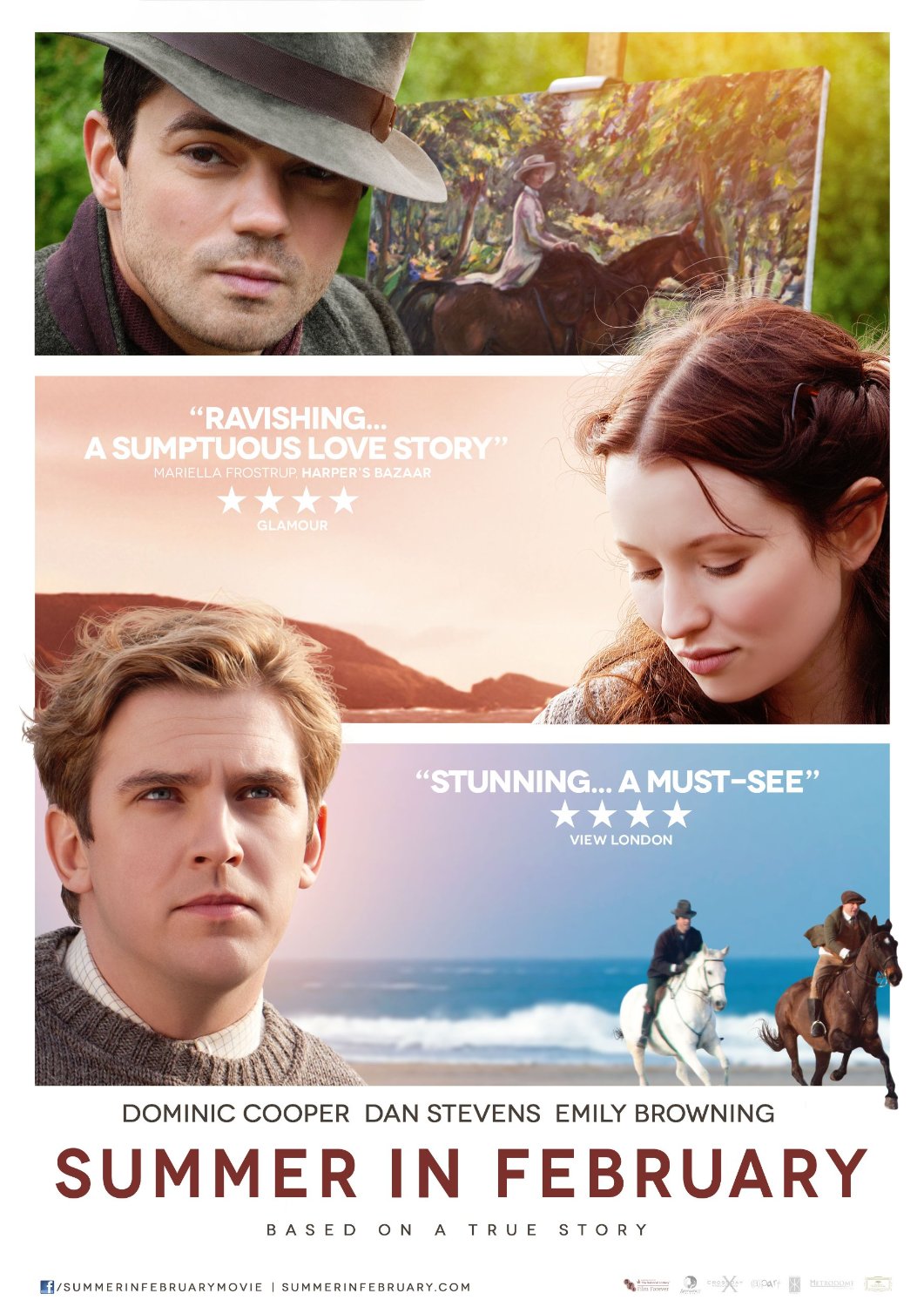 Mister Morgan's Last Love

(2013) by
Sandra Nettelbeck

. With

Michael Caine

,

Clémence Poésy

,

Justin Kirk

and

Michelle Goddet.
A movie with Micheal Caine in it is always worth to see.
The Nutcracker
(2009) by
Andrej Končalovskij
.
With Elle Fanning, John Turturro
and Nathan Lane
.
It's a Christmas classic PLUS I love the ballet it's inspired by.
BOOKS
Life After Life
by Kate Atkinson
A Jane Austen Education: How Six Novels Taught Me About Love, Friendship, and the Things That Really Matter
by
William Deresiewicz
Thirteen Reasons Why

by Jay Asher
Die for Me

by
Amy Plum
Ice Hunt

by
James Rollins