I bet most of you are super excited about the brand new trailer of "Me before You", based on the same name novel by Jojo Moyes. For those who have no clue of what I'm talking about, the story is about Louisa Clark and

Will Traynor, two people who couldn't be more different but, due to Will's conditions (he's tetraplegic) get to know each other. Here's the trailer:
Now...I read and loved the book, so I wanted to keep "torturing" and crying myself out by reading & watching more books/movies about this topic (terminally illness). There's no right or wrong way to deal with it: someone accepts it and someone doesn't, but the list here shows how illness afflicts not only the sick ones, but everyone around them.
Steel Magnolias

(1989) by
Herbert Ross
. With
Shirley MacLaine

,

Olympia Dukakis

,

Sally Field

and
Julia Roberts.
Dying Young
(1991) by
Joel Schumacher
. With Julia Roberts, Campbell Scott, Vincent D'Onofrio and
Ellen Burstyn.
Autumn in New York (2000) by

Joan Chen. With Richard Gere, Winona Ryder,

Elaine Stritch

and Vera Famiga.
My Sister's Keeper (2009) by

Nick Cassavetes

. With

Cameron Diaz

,

Abigail Breslin

,

Alec Baldwin and

Sofia Vassilieva.
Intouchables (2011) by Jim Sheridan. With

Tobey Maguire, Natalie Portman and Jake

Gyllenhaal.
50/50 (2011) by
Jonathan Levine. With
Joseph Gordon-Levitt

,
Seth Rogen

,
Anna Kendrick,
Bryce Dallas Howard
and
Anjelica Huston.
Also:
-
Stepmom (1998)
-
Love and Other Drugs (2010)
-
Now is Good (2012) - my review HERE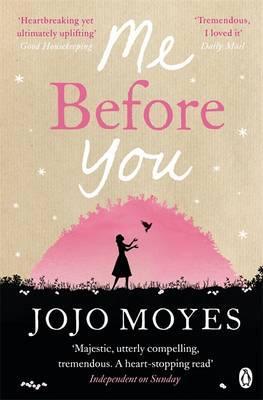 This Star Won't Go Out by Esther Earl
Me Before You by Jojo Moyes
Socrates In Love by
Kyōichi Katayama
my review
HERE
In Bloom or The Brilliant Light of Amber Sunrise by
Matthew Crow
Also:
-

The Fault in Our Stars by John Green - my review HERE
Unfortunately I don't know a lot of books with this particular theme, so comment down below if you have suggestions!
Books photo credit: goodreads.com