Conor O'Malley is a 12 years old boy "too old to be a kid, too young to be a man". Yes, because it's up to him to take care of his badly sick mother, while dealing with being bullied and friendless at school.
It doesn't help the situation Conor's dad's

visit, who now lives in California with his new family. And it most certainly doesn't help Conor's grandmother's way to run things around the house...
This is Conor's everyday routine when, one night, 7 minutes after midnight, the house starts to shake (like it was caused by an earthquake) and the tree on the top of the hill gets to life and reaches out for Conor. The gruff Monster explains that it will tell three true stories, one for each night he'll come visit, and by the end of those Conor will have to tell his own true story, the one behind the horrible nightmares he keeps having.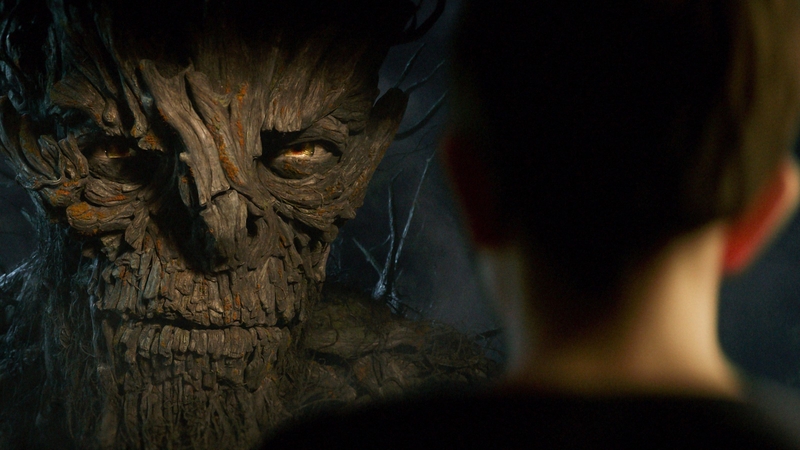 Conor starts to feel safe and hopeful when he meets the Monster, the three stories are full of advices and make him sees things in different prospectives...but his mom sickness suddenly gets worse and his sense of powerlessness almost overwhelm him...
"It will be hard, it will be more than hard. But you will make it through, Conor O'Malley."
My Opinion
👍👎
A masterpiece!
Heartbreaking, dark and intense
but uplifting, this movie doesn't have a single flaw. Special effects are brilliant, the screenplay is well written and the characters are cr
edible and realistic. I've not read the book it's based on, but I bet good money it is twice as good.
I suggest the view from 6 to 80 years old!
Would I pay the full prize ticket? Hell yeah!!
Ranking: 5⁺
/5
Photo credits: trailers.apple.com & rte.ie